Alpine Touring
Powder snow lovers can expect extra thrills! At Sépaq, you'll have access to unique playgrounds for off-trail skiing, a fast-growing winter sport in Québec, similar to alpine skiing, without ski lifts: an adventure in the rough! First, you'll have to get to the peak using special equipment such as alpine-touring, Telemark or a divisible snowboard. Offering heel mobility, this type of equipment allows you to travel long distances and climb slopes with ease. Once you reach your destination, excitement will be at a fever pitch. You'll enjoy spectacular skiing, far from the crowds!
Access
Specific sectors
Possibility of guided hikes*
*Available at the Mountain School of Parc national de la Gaspésie and at Auberge de montagne des Chic‑Chocs.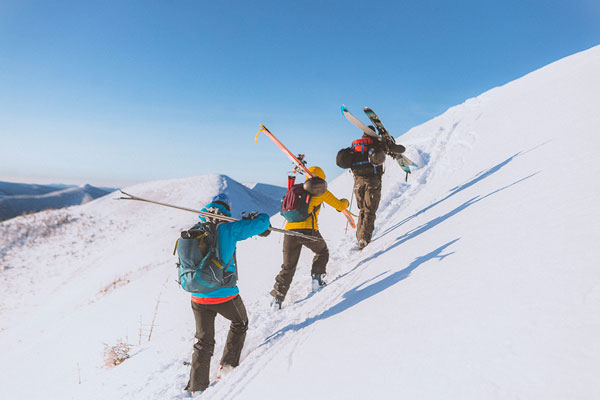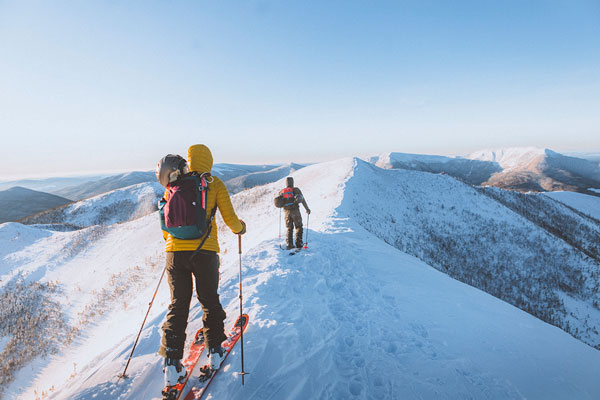 Stay overnight with us
Nature, outdoor activities, a crackling wood fire…all you've ever dreamed of and more!