Enjoy a complete experience by savouring your fresh catch or hunting harvest in nature's midst! Outdoor cooking kits are now available for loan absolutely free of charge at our wildlife reserve registration centres. You must fill out a loan contract on site.
List of items included in a kit:
Plastic bin approximately 20 inches by 24 inches
Collapsible grill 16 inches by 24 inches
14-inch frying pan
20 ½-inch frying pan (upon request)
20.5-litre saucepan
Spatula, tongs, and skimmer
Silicone oven mitt
Cutting board
Soup plates, steak knives, forks, and spoons ( four place settings)
Biodegradable soap
Steel scouring pad
Dishcloth
NB: condiments (oil, salt, pepper, etc.) are not provided. Don't forget to bring them along!
Details:
Offered in limited quantities only. No reservations required.
Free loan for guests with a booking for a stay or for day fishing.
Loan available for the duration of the activity (day fishing) or stay (fishing with accommodations).
You'll also like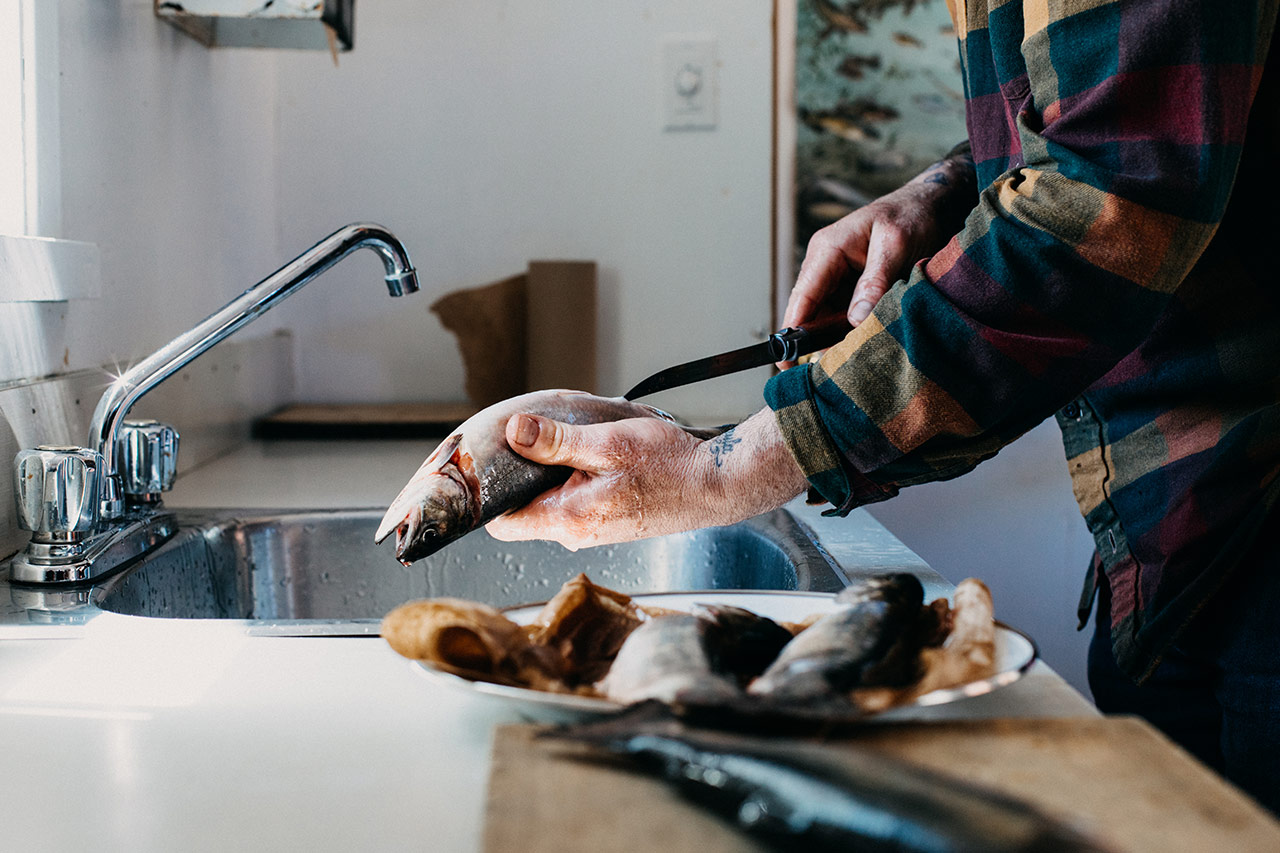 How to cook freshly caught fish
Cooking your fish on the shore: our best spots
Camping Pad Thai with partridge
Hare en crapaudine and flambéed giblets over the open fire