La grande contribution des petits mammifères
7 March 2017
---
Par Nicolas Boulé et Émilie Chavel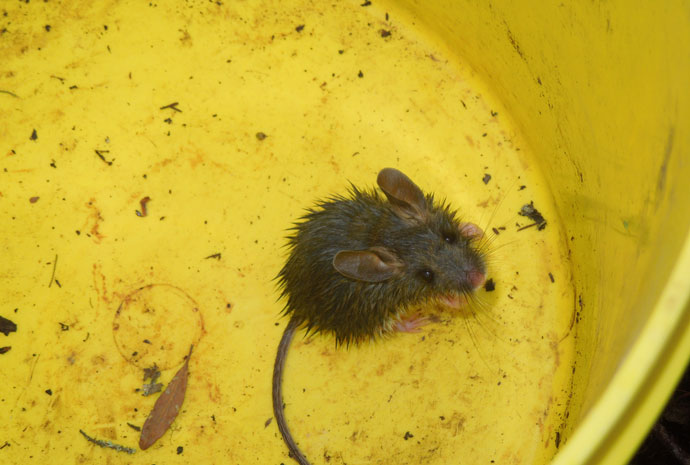 De récentes études issues d'une collaboration entre 3 universités québécoises ont démontré pour la première fois que la fourrure de certains micromammifères contribue de manière significative à la dispersion des cellules reproductrices des fougères et des bryophytes.
Ce qui se cache dans la fourrure
Afin d'étudier le contenu des fourrures des micromammifères, il fallait d'abord en capturer! Les chercheurs ont donc installé 35 sites de 22 pièges, qu'ils ont visités 2 fois par jour pendant 2 années consécutives. Le dos, le ventre et les pattes de chaque spécimen capturé étaient alors délicatement frottés avec une brosse à dents, afin de récolter de minuscules spores, invisibles à l'œil nu.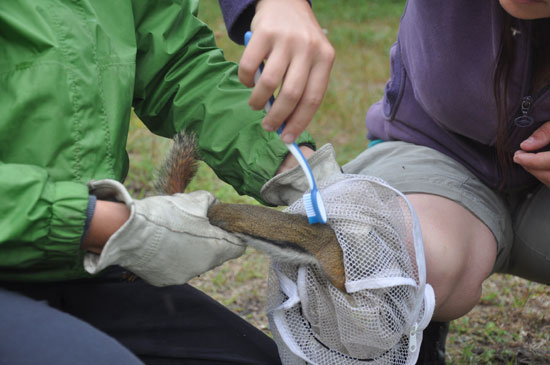 Figure 1. Collecte de spores sur un écureuil roux à l'aide d'une brosse à dents, Émilie Chavel
La germination des spores
Les spores récoltés sur les mammifères ont été déposés sur des plats de Pétri avant d'être placés en chambre de germination pour une durée de 6 mois. Les plants étaient inspectés 2 fois par semaine et une photo de chaque échantillon était prise tous les mois afin de faciliter le décompte des nouvelles pousses au cours de l'expérience.
La révélation
Plus de la moitié des 99 spécimens capturés et brossés transportaient des spores qui ont germées avec succès. 5 différentes espèces de bryophyte et 1 fougère ont été trouvées dans les poils des petites bêtes. De plus, les chercheurs ont trouvé jusqu'à 64 spores différentes provenant de 5 espèces de bryophytes sur un seul individu! Ceci venait donc démontrer avec succès l'importance des petits mammifères dans la dispersion des fougères et des bryophytes de la forêt boréale.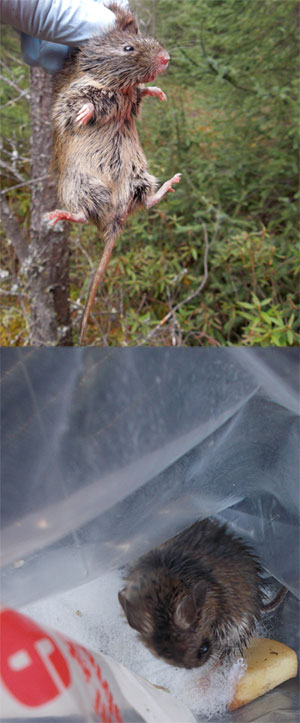 Figure 2. Micrommamifères capturés, Émilie Chavel
Références
BARBÉ M, Fenton NJ, Bergeron Y. 2016. So close and yet so far away: long-distance dispersal events govern bryophyte metacommunity reassembly. J Ecol. 104(4).DOI:10.1111/1365-2745.12637
BARBÉ M, Chavel EE, Fenton NJ, Imbeau L, Mazerolle M, Drapeau P, Bergeron Y,2016. Dispersal of bryophytes and ferns is facilitated by small mammals in the boreal forest, Écoscience, DOI: 10.1080/11956860.2016.1235917
---
Nicolas Boulé est responsable du service de la conservation et de l'éducation au parc national d'Aiguebelle. boule.nicolas@sepaq.com
Émilie Chavel est étudiante à la maîtrise à l'Université du Québec en Abitibi-Témiscamingue.
Photo de couverture: Émilie Chavel
---