Maintenance and upkeep professions
In collaboration with Mélanie Pageau
Whether in national parks, wildlife reserves, or tourist establishments, you'll find people who are dedicated to ensuring the cleanliness, safety, and functionality of the sites. These are essential professions carried out by skilful, versatile, self-reliant individuals who enjoy working outdoors. On the job throughout the territory, they rarely stay indoors for long!
Various positions are grouped within the maintenance and infrastructure department (SMI): day labourers, community services attendants, field operations attendants, cleaner/washers, certified maintenance workers, specialized maintenance attendants, and others. The wide variety of tasks to be performed means that the employee may have to work alone, but often as part of a team. When hired, some are already experts on how to use a Westcott wrench, for example, while others learn to use various tools as part of their work.
After having laboured for 20 years in a steel manufacturing plant, notably as head of quality control, Tony needed "a change, peace of mind, and fresh air." He now works as a certified maintenance worker at Station touristique Duchesnay where he does upkeep, painting, carpentry, plumbing, electricity, and snow removal work, among other tasks. "There's a lot of work to be done, but it's no longer assembly line labour," he crows.
Marilyn, a new day labourer recruit at Parc national des Îles-de-Boucherville, has learned to use manual and mechanized tools while preparing the rental centre for the summer. She even sent a selfie to her friends, proud to have mastered new skills. This former communications student did not think that she was destined for manual work but is now delighted with her new set of skills. "The work is very accessible; everyone shows us the ropes, and it's easy to catch on," she says.
Jérémie, also a day labourer, drives the lawnmower with obvious pleasure during summer at Parc national des Îles-de-Boucherville. During winter, he marks out cross-country ski trails at Mont-Saint-Bruno.
And you don't need to be a 'muscle man' or a 'young buck' to work in maintenance! Céline, a day labourer in her 60s at Îles-de-Boucherville, isn't afraid to shovel gravel. It's her third season at the park. At Station touristique Duchesnay, Éloïse, a field operations officer in her early twenties, wields a chainsaw and drives a backhoe with confidence: "I love working outside; this was THE job for me. I'm having a great time! I like everything that involves machines. It makes me feel proud of myself. I wake up every morning happy to do what I do. I couldn't ask for better."
In addition, the seasonal aspect of these positions enables retirees or students to work for a few months per year or to combine two seasons if they prefer to work for a longer stretch.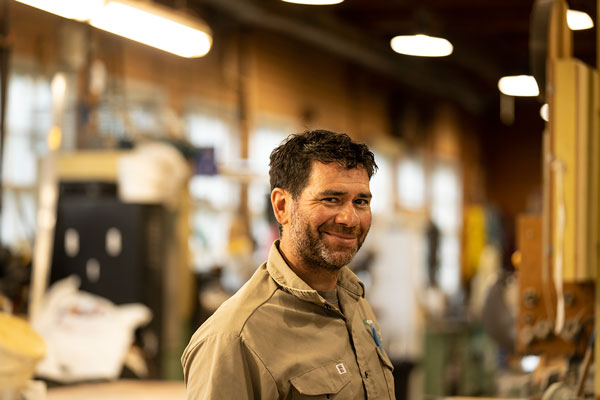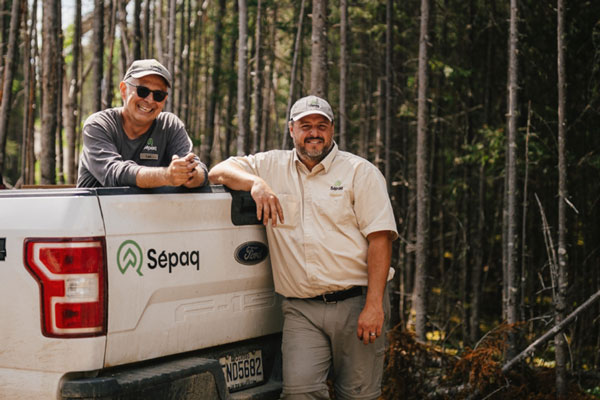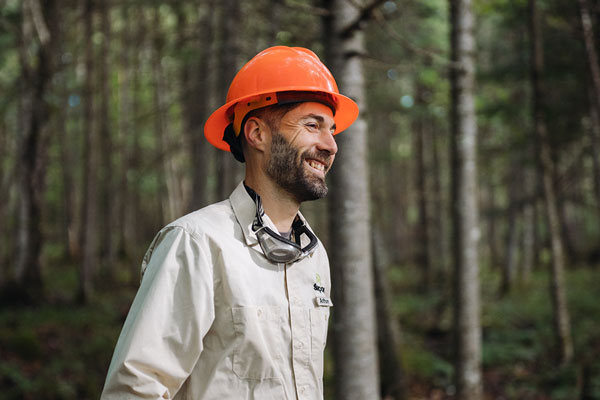 Logistical challenges and specializations
The managers of these teams are, for their part, experts in logistical organization. Stéphane, in charge of maintenance and infrastructure at Îles-de-Boucherville and Mont-Saint-Bruno national parks, comes from the world of event management. A geographer by training, he has worked as an organizer of high-level sports competitions, among other events.
Stéphane makes sure that his teams have the right tools to do their work. He also likes to help each member grow by offering them specializations, responsibilities, and mentoring.
Indeed, although these team members are often generalists, a number of them obtain certifications enabling them to specialize. For example, Jérémie completed a TAG-4 qualification program, learning a mandatory gas appliance technique to connect, maintain, repair, and replace propane-powered appliances.
Martin, who has been a day labourer at Mont-Saint-Bruno for a year, possesses, for his part, a drinking water catchment and network competency card. He is also a housekeeping trainer for four national parks.
After five years as a day labourer, Alexandre has become a specialized maintenance worker at Îles-de-Boucherville. He is responsible, notably, for the maintenance of hiking and biking trails.
Members of the SMI also regularly collaborate with park wardens scattered throughout the territory. They have contact with guests as well, although this is not their main task. "We're the ones guests see in the field," notes Marilyn. "They ask us questions."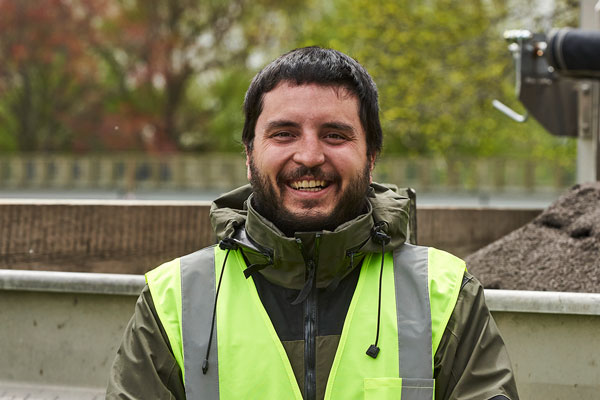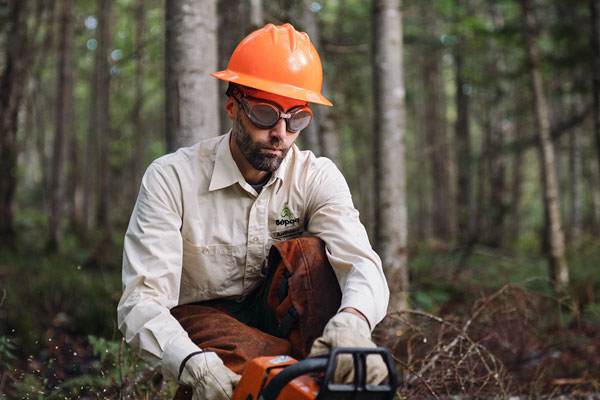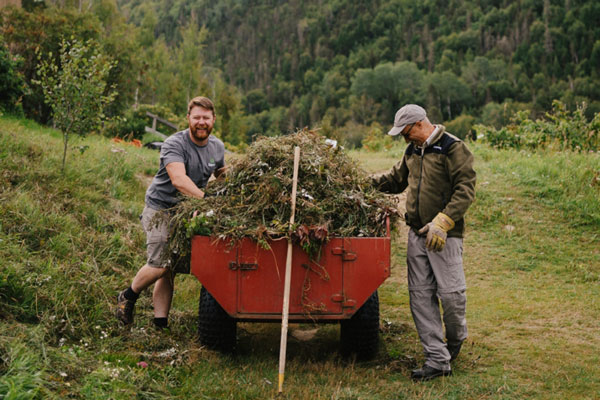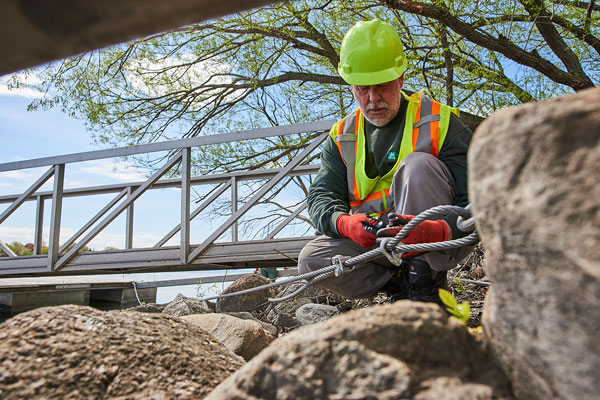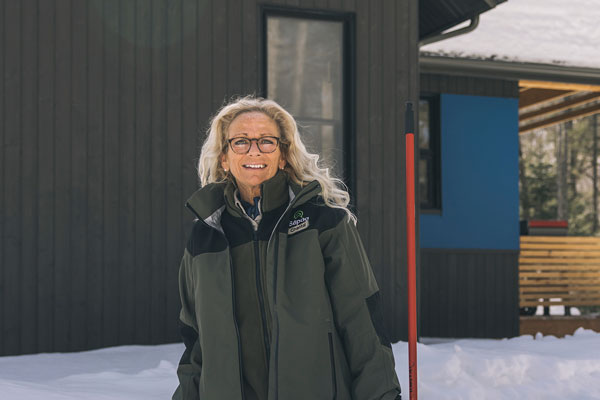 Main tasks
Skilled with their hands, day labourers are in a sense 'the jacks and jills-of-all-trades' of an establishment. They perform various simple tasks in connection with building maintenance, public areas, and hiking trails such as cutting brush and grass, pruning, cleaning, and repairing infrastructure to ensure the safety, accessibility, and general cleanliness of the site.
At the beginning of the season, day labourers set up and prepare infrastructure, including ready-to-camp units, rental centres, washroom facility buildings, signage/displays, and the like. Throughout the season, they look after disinfection, housekeeping, and maintenance.
"It's a demanding job, but ever so gratifying!" enthuses Martin.
Community services attendants also do manual work and help maintain and restore roads, trails, and rest areas. In short, they help keep the site clean and safe for visitors.
See the video testimonial by Daphné (in French only)
The work of a field operations officer is similar to the tasks of a day labourer and a community services attendant. These individuals ensure the maintenance of visitors centres, rest stops, huts, and cabins. They can also be called on to direct traffic at sites and in parking areas, as well as to rent equipment and sell products.
Read Michel and Éloïse's experience
Cleaner/washers perform a variety of tasks related to the upkeep and cleaning of offices and premises. They also maintain washrooms and common rooms and look after painting, sanding, and varnishing.
So you're a nature lover? We've got just the job for you!
Each year, Sépaq seeks around a thousand people to fill various positions. One of them might be just for you! Watch for opportunities and sign up for job alerts.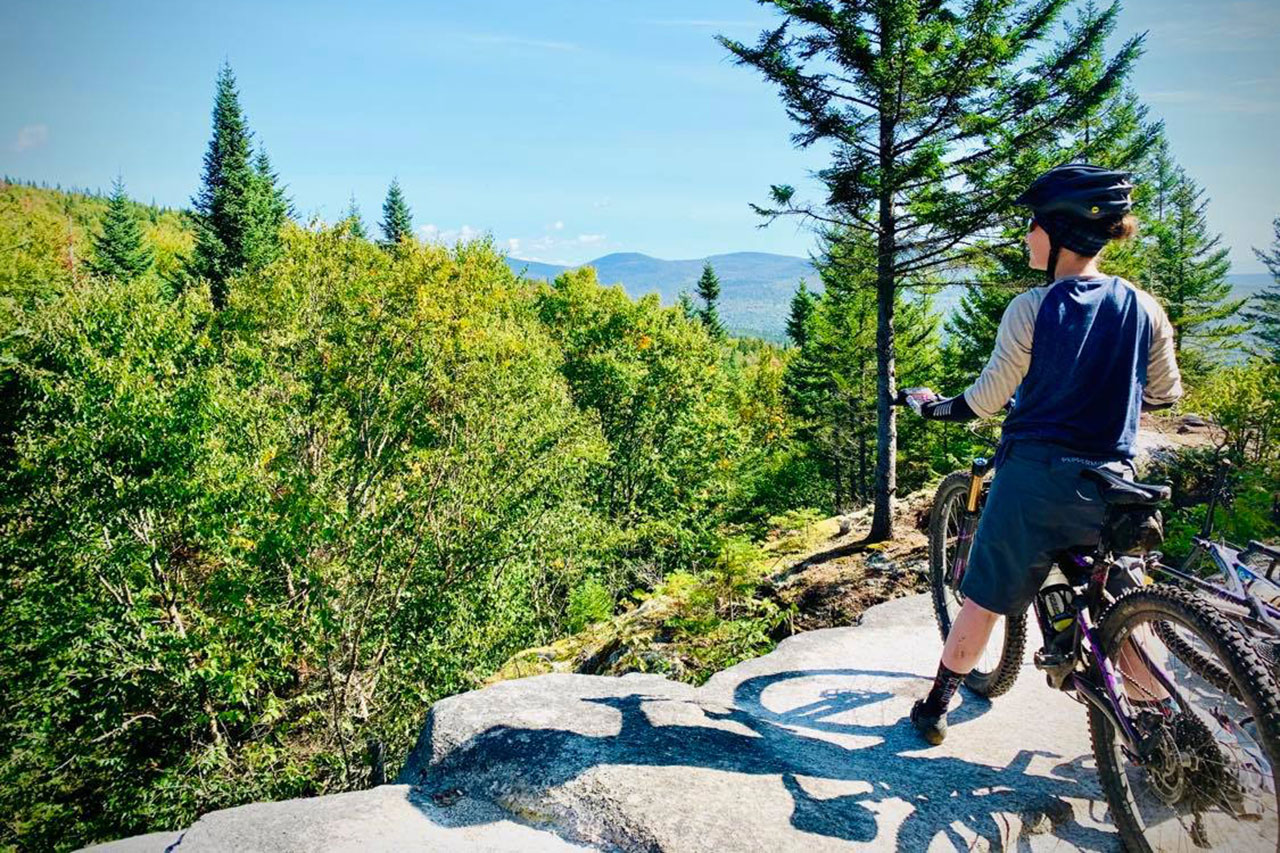 About Mélanie Pageau
A mother of two boys and an outdoor and adventure enthusiast, Mélanie is particularly fond of mountain biking, fat biking, cross-country skiing, long hikes, and other strenuous activities. In short, staying active in the great outdoors! A former journalist turned communications consultant, Mélanie joined Sépaq to combine her passions with her professional life.